About Neftetank and its Subsidiaries
NEFTETANK AND ITS SUBSIDIARIES IS THE DEVELOPER AND LEADING MANUFACTURER OF FLEXIBLE RESERVOIRS REGISTERED UNDER THE "NEFTETANK" TRADEMARK.
Our flexible reservoirs are intended for short-to-long-term storage and transportation of diesel fuel, gasoline, kerosene, water, alcohols, and other liquids.
Our unique, quality products are appreciated and attested to by our partners and clients around the world with numerous testimonials. Reviews of Neftetank products and services have been left by employees of Oil and Gas companies using our various flexible tanks.
The quality of our products and streamlined service, allow us to collaborate successfully with leading oil and gas companies, including: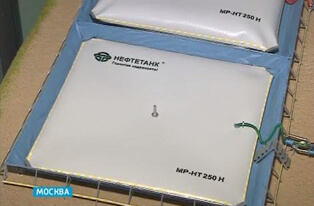 We inextricably associate the success of our enterprise with the recognition of our partners and customers and are proud that Neftetank Group is the absolute market leader in Russia for the production of flexible reservoirs.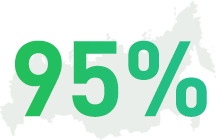 95% tender
winners
MEMBER OF THE MOSCOW CHAMBER OF COMMERCE
AND INDUSTRY
In addition to honoring our guarantees and product quality,
we are leaders because of our:


MOBILITY
Begin a successful working relationship with us right now! Our Managers/Representatives are ready
to visit your office in any city within Russia.



FLEXIBILITY
We offer the ability to manufacture flexible tanks and additional equipment according to our customer's unique specifications.



TRAINING
After commissioning the product,
we train our customer's personnel free of charge. Also, we are always ready to answer customer consultations via the telephone.

Products